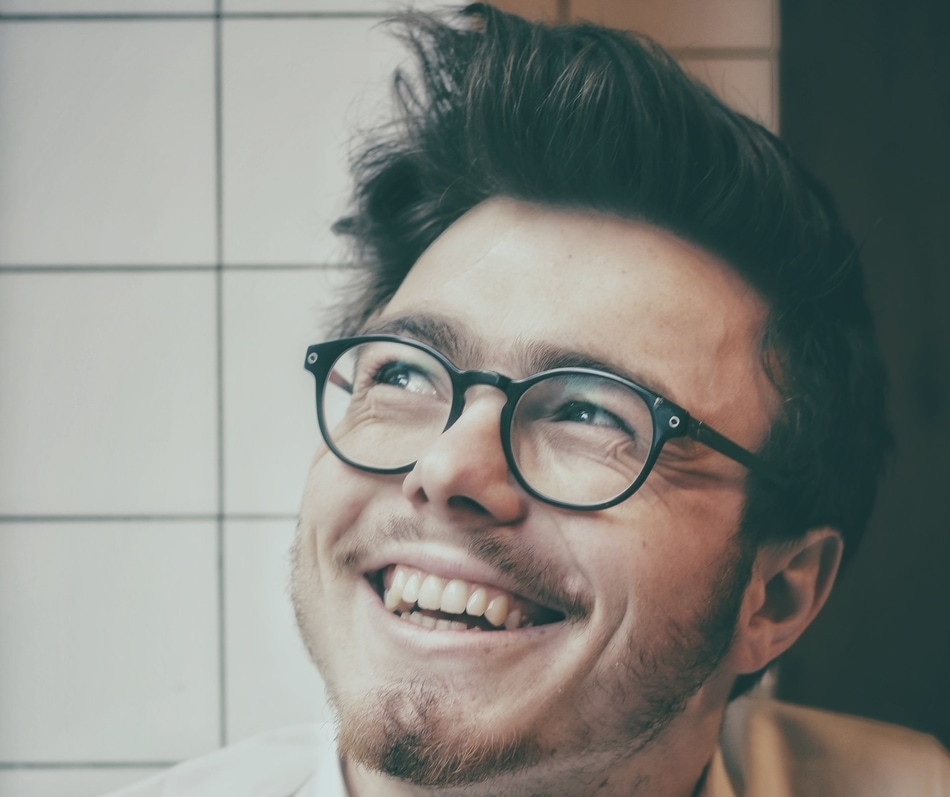 19 Sep

Invisalign: Augusta, GA's Choice for Orthodontics

Everyone wants a great smile. Unfortunately, not everyone realizes how easy it can be! You may think that the only cure for uneven teeth is traditional metal braces. Not only can they be embarrassing, but metal braces are difficult to clean and require regular tightening in order to be effective.

That's why we're excited to offer Invisalign as an option for our patients. These clear trays go over your teeth to gradually straighten them over time all while providing a natural look. They can fix many of the same problems that traditional braces fix but with a lot less maintenance.

In this article, we'll look at:
How Invisalign works
What problems Invisalign treats
Invisalign vs. braces
At Augusta Family Dental, we believe that you deserve a smile that you can be proud of. Keep reading to learn more about Invisalign and how it can help you get the smile you've always wanted.
How Invisalign Works
Invisalign uses clear aligners to gradually straighten your teeth. These aligners come in a series. With each new aligner, your teeth are slowly repositioned to give you the brightest smile possible. The best part is that, unlike regular metal braces, Invisalign doesn't require bulky or embarrassing brackets or wires.
Instead, our team will work with you to develop a digital treatment plan. This plan includes a map of your teeth and how they move inside your mouth. From there, you'll receive a series of clear Invisalign aligners that apply just the right amount of pressure to the right places at the right times. Our team will also keep track of your development to ensure that everything is going smoothly and according to plan.
Invisalign makes use of SmartTrack, a patented thermoplastic material that is both clear and flexible. These aligners are made of the most allergy-free materials so that virtually anyone can use them. Clear Invisalign dental aligners are guaranteed by the FDA to not have any:
The beauty of Invisalign is that they provide a trusted solution for straighter teeth without the hassle and embarrassment of traditional braces. You can easily remove them yourself during meals, to perform regular teeth cleaning, or for special occasions. This is the real Invisalign difference and why so many people have chosen them over traditional braces.
What problems does Invisalign treat?
At Augusta Family Dental, we're able to treat many different teeth problems with Invisalign. They're perfect for adults who want to improve their smile without any added attention. Teenagers can also benefit from Invisalign treatment and parents can rest assured that their kids will be getting top-notch treatment for their teens.
So what kinds of problems can Invisalign treat? Plenty! Over 8 million people have benefited from Invisalign since they were first introduced. Check out our list of treatable conditions and learn why we're your source for Invisalign in Augusta, GA.
Gaps Between Your Teeth
Sometimes people have too much space between their teeth. Known as gap teeth, this spacing issue leaves room for more food particles to get stuck which can eventually lead to gums that are sore and tender. Not seeking treatment can eventually lead to gum disease.
Crowded Teeth
Crowded teeth are the result of not having enough room in your jaw for all your teeth to fit. This results in teeth that overlap, bunch up, or become twisted. Not only that, but crowded teeth can lead to future problems. Crowding makes it more difficult to clean your teeth, which can lead to tooth decay and gum disease later on. In this case, Invisalign can do more than give you a smile you can be proud of. It can actually protect your teeth for years to come.
Problems with Bite
Problems with bite can occur in different ways. Depending on the problem, you may experience jaw pain, worn down teeth, problems speaking or chewing, and even bone loss. You'll want to address these issues not only to have a better smile but to protect your long-term oral health.
Bite problems include:
Open bite – when the lower and upper teeth don't connect
Crossbite – when some upper teeth sit inside the lower teeth rather than outside
Underbite – when your lower teeth are in front of your upper teeth
Overbite – when the upper front teeth overlap with the lower front teeth
Problems with your bite can lead to more than uneven teeth. They can also lead to long-lasting problems with your dental health. Invisalign is the perfect way to protect your oral health without drawing attention as traditional metal braces would.
Invisalign vs. Braces
One of the biggest questions people have about Invisalign is how they compare to braces. More often than not, the final decision is based on other factors besides effectiveness thanks to Invisalign's ability to treat many problems with your teeth.
These factors include:
Does insurance pay for more for traditional braces or Invisalign?
Will Invisalign or braces be a better treatment for your individual case?
Is a retainer included or will it cost extra?
Other Considerations
When it comes down to it, Invisalign and traditional braces cost about the same. Invisalign does have the ability to cost more, but this shouldn't be an issue if you follow the advice of our dental care team.
Another big difference is permanence. Invisalign has the benefit of being removable. While you need to wear them for 20 – 22 hours a day in order for them to be effective, you can still take them off if it ever becomes necessary. Traditional braces, on the other hand, are cemented to your teeth and won't be removed until the treatment has been completed.
The ability to remove your Invisalign aligners also makes cleaning much easier. Not only can you continue to brush and floss normally with Invisalign, but all they need is brushing and rinsing to keep them clean. Traditional braces, on the other hand, may require a special brush to get between the wires and brackets.
Checkups are also much easier with Invisalign. Your dentist may want to check on your progress occasionally to make sure the treatment is working. Traditional braces will require regular visits to tighten your braces so they remain effective, as well as a final visit to remove the braces. With Invisalign, all you need to do is stop using them and keep using your retainer.
In the end, most people opt for Invisalign due to visibility. Invisalign treatments are clear, which is especially appealing for adults and teens who may feel embarrassed by metal braces. Invisalign provides a subtle solution for those who want an even smile without feeling self-conscious.
Augusta Family Dental has two convenient locations to better serve you. You can contact our Augusta office by calling (706) 863-4567, or schedule an appointment online. You can schedule an appointment with our Hephzibah office by calling (706) 793-3600.